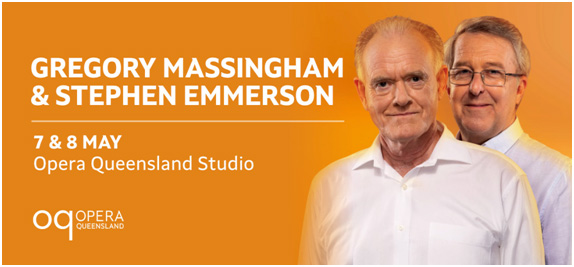 Schubert's song-cycle, Winterreise
This recital involves one of our committee members, the highly regarded pianist Stephen Emmerson, along with Gregory Massingham, a respected tenor and former student of Sir Peter Pears, in a performance of Schubert's song cycle Winterreise. Cosima Wagner recorded in her diaries that Richard often played and sang (at home) the songs of Franz Schubert.
Friday, May 7, 2021 – 7:00 pm Saturday, May 8, 2021 – 2:00 pm Tickets at: www.oq.com.au Opera Queensland Studio, 140 Grey Street, South Bank, Brisbane. Duration approximately 1 hour, without an interval.
Winterreise is one of the final works Franz Schubert composed prior to his death. Poet Wilhelm Müller and Franz Schubert never met, but in Müller's words Schubert found the perfect material to set to song. Music that celebrates a life well lived.
Accompanying the performance, a presentation of majestic winter landscapes by the German landscape painter, Caspar David Friedrich, provide a perfect visual compliment to Schubert's musicality.
In the event a performance is cancelled due to Covid-19, patrons will be offered a full refund.