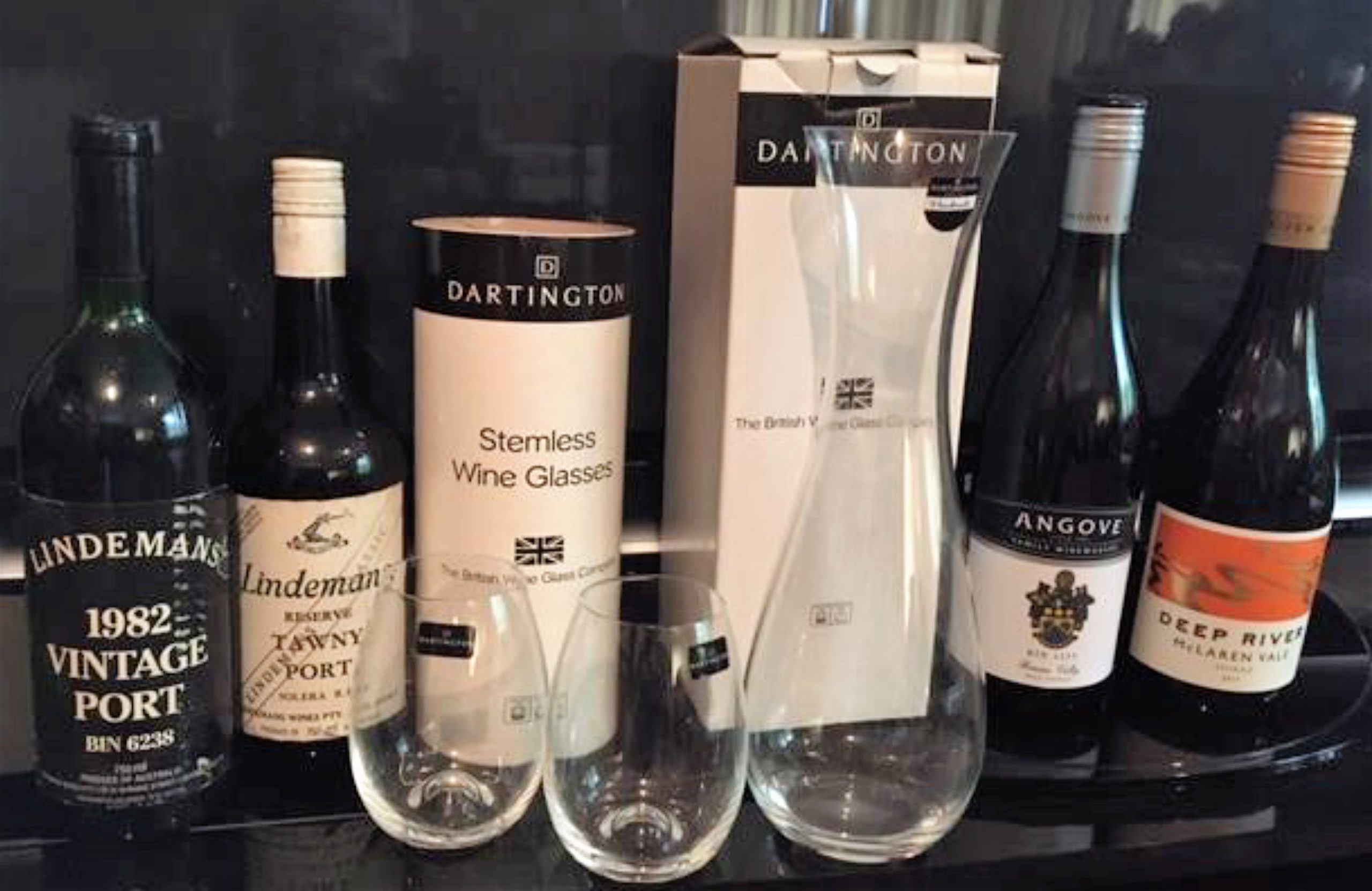 Wagner Society in Queensland Raffle
Are you a wine lover or searching for a gift for your wine-loving friends?
Then invest in the WSQ raffle to win a wine lover's package containing:
A superb 1982 Vintage Port from Lindemans;
An excellent Reserve Solera Tawny Port which won Lindemans a special trophy and 12 gold medals;
An Angove 2017 Bin 4255 Shiraz from the Barossa Valley;
A Deep River 2017 Shiraz from McLaren Vale;
Two Darlington stemless glasses;
A Darlington carafe/decanter… just the thing to prepare your red table wines.
Tickets on sale at the March, April and May meetings. The winning ticket will be drawn at the May 'Wagner's Birthday' meeting.
Generously donated by our Vice-President, Dr Graham Bruce.