Map Unavailable
Date/Time
Saturday 17 Sep 2022
3:30 pm to 5:00 pm
On Saturday 17 September at our meeting at the Multicultural Centre, Dr Graham Bruce was scheduled to give us a presentation on Singers and Acting. Graham has advised that, unfortunately, he is continuing to have health problems requiring medical attention, and regrets very much that he'll be unable to join us. We wish him well and hope that he'll be fully recovered and back in good health soon.
However, all is not lost! Our meeting on Saturday will go ahead, and Peter Bassett will be presenting another topic: Richard Wagner finds his voice. Wagner was one of the most influential figures in the history of opera, and the object of this talk is to show how his style of composition evolved from his earliest operas to his greatest works. The young Wagner had been particularly influenced by German romantics such as Weber and Marschner; Austro-German baroque and classical composers like Bach, Mozart and Beethoven; Italian composers, especially Rossini and Bellini, and the exponents of French grand opera – Meyerbeer, Auber and Halévy. This will be an opportunity to hear how Wagner embraced these early influences before realising where his true originality lay. It is a fascinating story.
At the age of twenty-six while living in Paris, Wagner composed an aria for Oroveso, Norma's father, in a style that emulates that of Vincenzo Bellini! Bellini had died a few years earlier, aged just 34, and the young Wagner was besotted with his legacy. He even wrote an essay entitled Bellini – A Word in Season. He conducted Norma in Magdeburg, Königsberg, and Riga in the 1830s. The talk will begin with an excerpt from Oroveso's aria composed by Richard Wagner. Prepare to be amazed!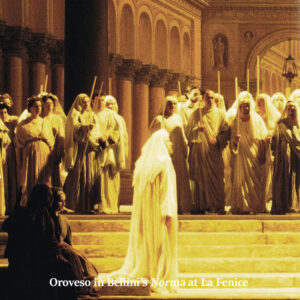 You are invited to register for the Meeting by informing our Secretary Rosemary Cater-Smith at catersfield@hotmail.com or via the 'Contact' page of the website www.wagnerqld.com.au, and making a bank transfer to Bank of Queensland, BSB: 124021 Account Number: 22612919. Payments are $15 for members and $20 for non-members. Please use your name and the month (eg Jones September) to identify your payment. Please note the new starting time for this meeting: 3:00pm for a 3:30pm start.