Date/Time
Saturday 28 Nov 2015
3:00 pm to 5:30 pm
Location
Queensland Multicultural Centre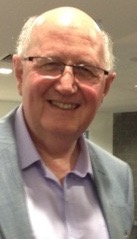 Vice President of the Society, Peter Bassett will present this last talk for 2015.
In recent decades, Die Meistersinger von Nürnberg has been the subject of controversial claims and notorious flights of directorial fancy. So what is it really about?
A single lecture could hardly answer that question in its entirety, but Peter Bassett believes there is one frequently overlooked matter that throws a revealing light on Wagner's intentions.
It is the link between Die Meistersinger and dramatic works about Hans Sachs which were popular in 1845 when Wagner conceived his plan for 'an opera in a lighter genre' and wrote his lengthy prose sketch. Prominent amongst those works was Albert Lortzing's comic opera Hans Sachs, first performed in 1840 and revised in 1845. The play on which it was based and a Singspiel called Hans Sachs in later life of 1831 also influenced Wagner's dramatic ideas and characters. It is a fascinating story.
Reminder: $5.00 for members & $15.00 for visitors as contribution to venue hire costs.