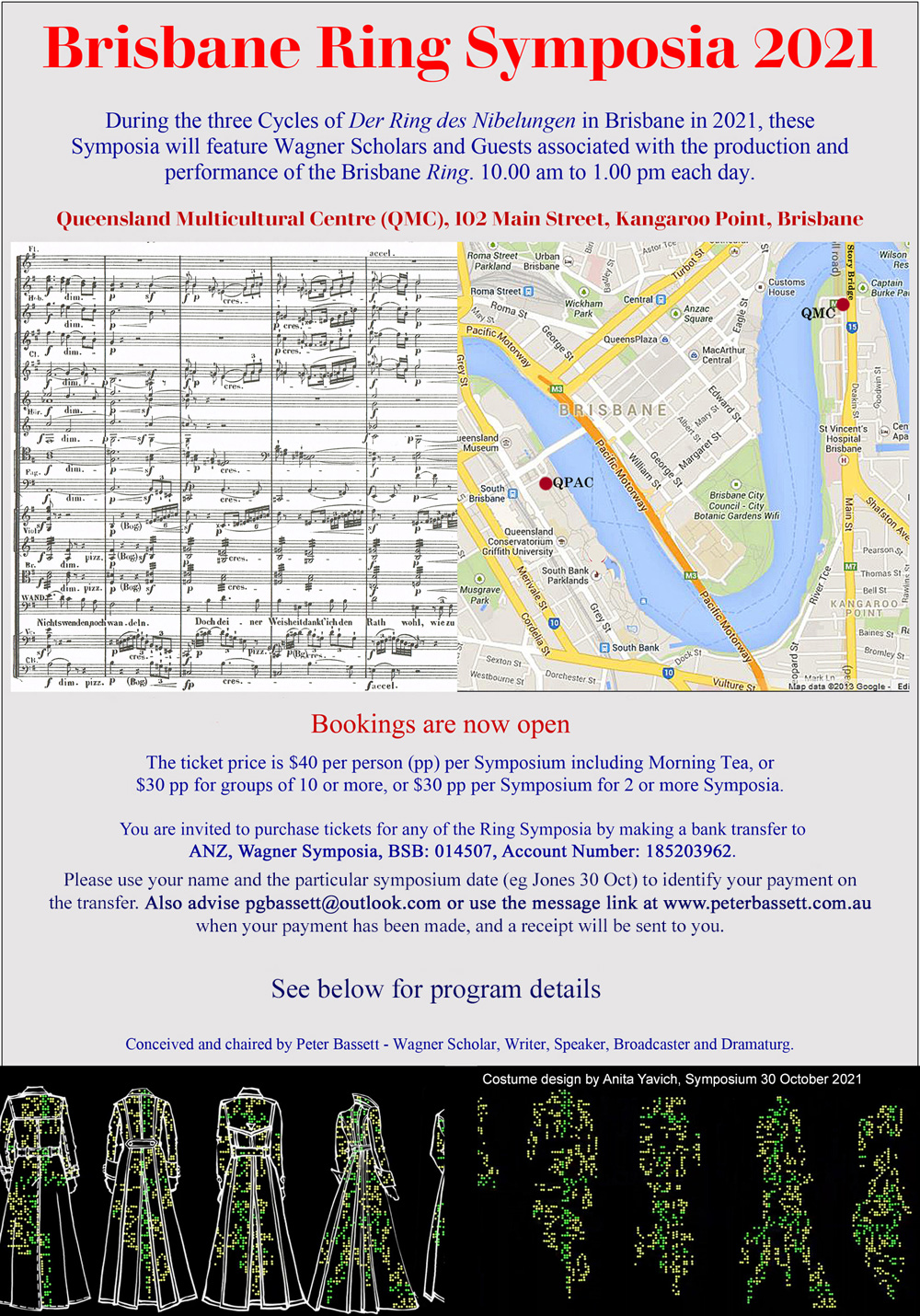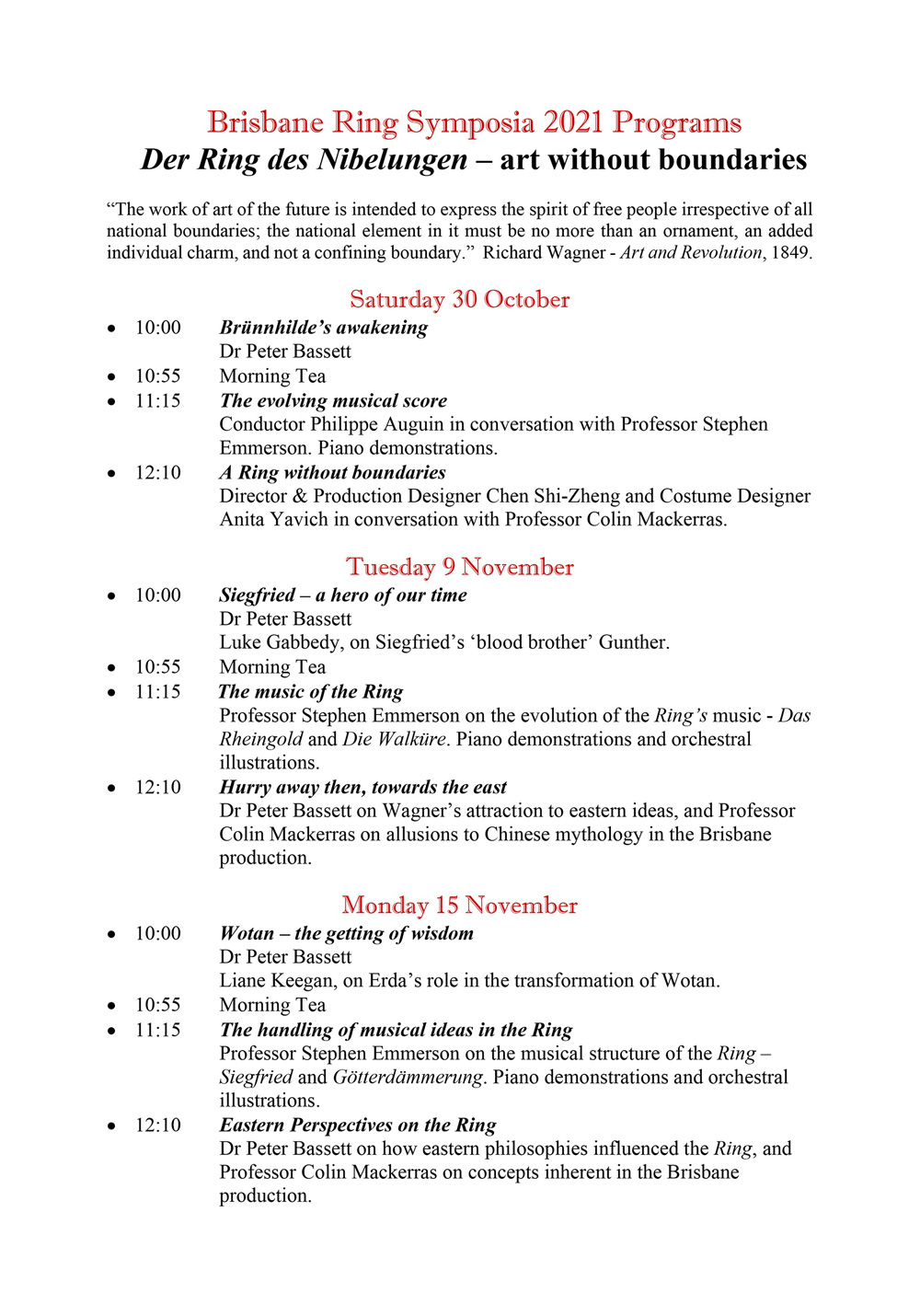 DATES FOR THE BRISBANE RING 2021
The Ring Cycle rescheduled dates:
| | |
| --- | --- |
| Cycle 1 | 29 Oct – 4 Nov, 2021 |
| Cycle 2 | 6–12 November, 2021 |
| Cycle 3 | 14–20 November, 2021 |
See some fascinating interviews giving insights into the production of the 2021 Wagner's Ring Cycle in Brisbane: 
Chen Shi-Zheng on creating a digital Ring Cycle for Brisbane
https://www.youtube.com/watch?v=iVdbi8W9nT8
Digital Content Designer Leigh Sachwitz
https://www.youtube.com/watch?v=Cm_hA1L0h2U
Costume Designer Anita Yavich
https://www.youtube.com/watch?v=TRzTFMKoPow


Meet the Brisbane Ring's conductor, Philippe Auguin:
In 2016 I had the pleasure of attending Washington National Opera's production of Der Ring des Nibelungen, conducted by Philippe Auguin who will conduct Opera Australia's Ring production in Brisbane in 2021. Philippe Auguin has conducted this great work many times, including for the State Theatre Nuremberg in a production which I saw at the International Beijing Music Festival in 2005 – the first-ever staging of the complete Ring in China. He returned to the Beijing Music Festival in 2008 to conduct Tannhäuser with the Staatsoper Berlin. He has conducted the Vienna Philharmonic, Staatskapelle Dresden, the Munich Philharmonic, the Orchestre National de France, the BBC Symphony London, the Royal Philharmonic and the Maggio Musicale Fiorentino among many orchestras. It is fascinating to read his comments on preparing and conducting the Ring in the attached 2016 program interview, courtesy of Washington National Opera: WNO Music Director Philippe Auguin on The Ring
Peter Bassett, President.


Opera Australia has announced the Production and Cast lists for the 2021 Brisbane Ring. For details see: https://opera.org.au/ring

Griffith announces epic partnership with Opera Australia: Griffith and the Ring